Hedwig and the Angry Inch
January 10 - February 2, 2019 / Thursday - Saturday at 8:00pm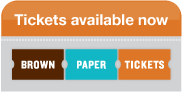 This groundbreaking Tony Award winning Off-Broadway smash also won multiple awards for its hit film adaptation. It tells the story of "internationally ignored song stylist" Hedwig Schmidt, a fourth-wall smashing East German rock 'n' roll goddess who also happens to be the victim of a botched sex-change operation, which has left her with just "an angry inch." This outrageous and unexpectedly hilarious story is dazzlingly performed by Hedwig (née Hansel) in the form of a rock gig/stand-up comedy routine backed by the hard-rocking band "The Angry Inch." Using songs and monologues, Hedwig tells her story, which began in the former East Berlin where as Hansel he meets Luther, an American GI who promises to take the young man to the States on the condition that he switch his sex. HEDWIG AND THE ANGRY INCH is a rocking ride, funny, touching, and ultimately inspiring to anyone who has felt life gave them an inch when they deserved a mile.
---
"HEDWIG AND THE ANGRY INCH brings theater alive with the pounding sounds of rock 'n' roll and the funny sad voicing of a painful past…it is also an adult, thought-provoking musical about the quest for individuality…the kind of Rocky Horror Picture Show-style event that may inspire a rabid cult following." —NY Times.
"Sublimely trashy and surprisingly powerful." —LA Times.
"In the whole long, sorry history of rock musicals, HEDWIG AND THE ANGRY INCH is the first one that truly rocks." —Rolling Stone
"The most exciting rock score written for the theater since, oh, ever!" —Time Magazine