The Antipodes
May 16 - June 8, 2019 / Thursday - Saturday at 8:30pm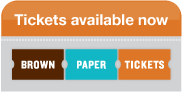 A comedy about people telling stories about telling stories. Pulitzer Prize-winner Annie Baker, who The New York Times has called one of the freshest and most talented dramatists to emerge Off Broadway in the past decade, returns for her third production at Pinch 'N' Ouch Theatre.
In Annie Baker's The Antipodes, a group of people sit around a table telling, cataloging, and theorizing stories. This is a world where ghostly fables co-exist with mundane discussions of snacks and sexual exploits, where the vague instruction to tell stories about "something monstrous" though "it might not be a literal monster" becomes maddeningly impossible. Part satire, part sacred rite, The Antipodes asks what value stories have for a world in crisis.
---
WITH: Alex Van, Jeff Morgan, Britt Douyon, Thien Vuong, Holly Johnson, Michael Weldon, James Cogswell, Keith Douglas, Will Redwood, Jayson Warner Smith, and Katarina Fuller.
"Ms. Baker hears the roar of eternity in the babble of our existence, and the futile heroism in our unending attempts to tell tales that might make sense of it all." - The New York Times
---